Resources
Video tutorials and customer support information
Contexture's Bill Watch - Legislative Bill Tracking Service
Video Tutorial Series
Below are a series of video tutorials discussing best practices and steps to optimize the results of the Bill Watch service.  If you have any questions please contact Customer Support in the Bill Watch application or Contact Us.
Sign up for a free trial account or subscribe to BillWATCH today!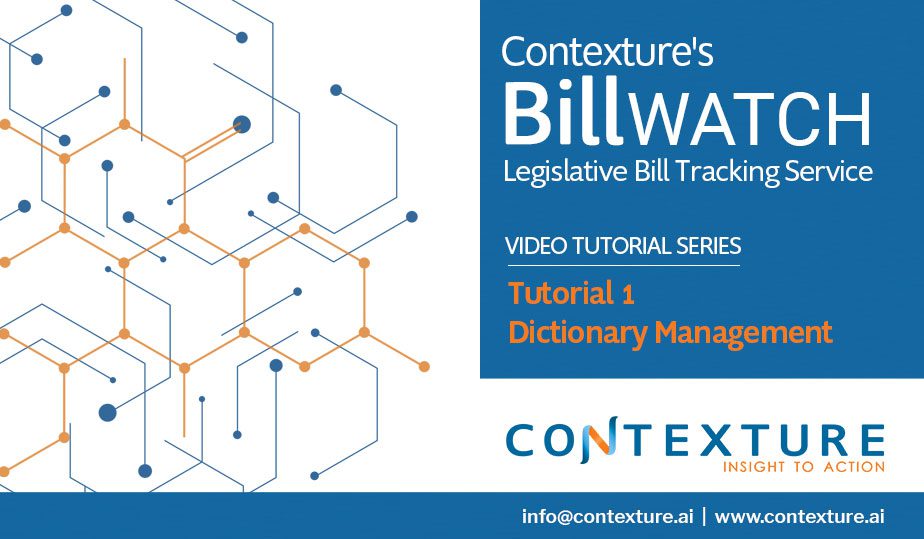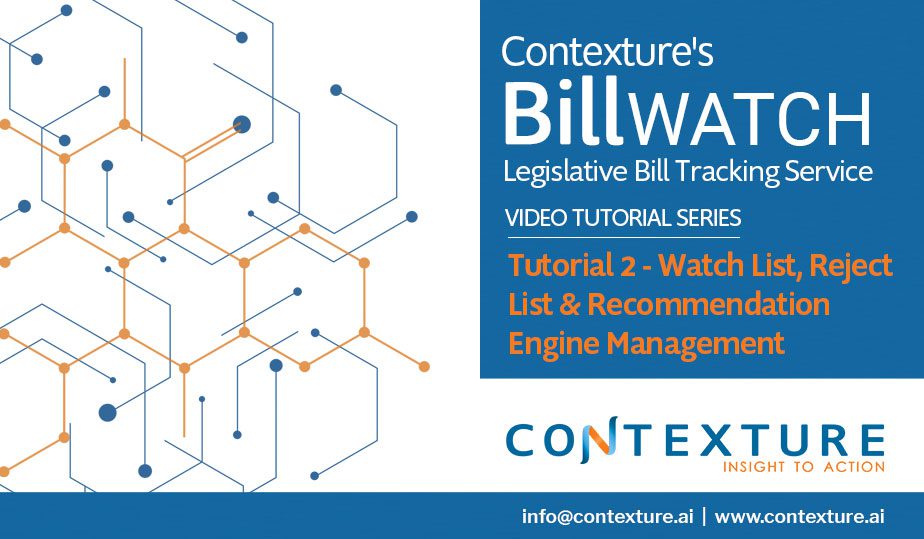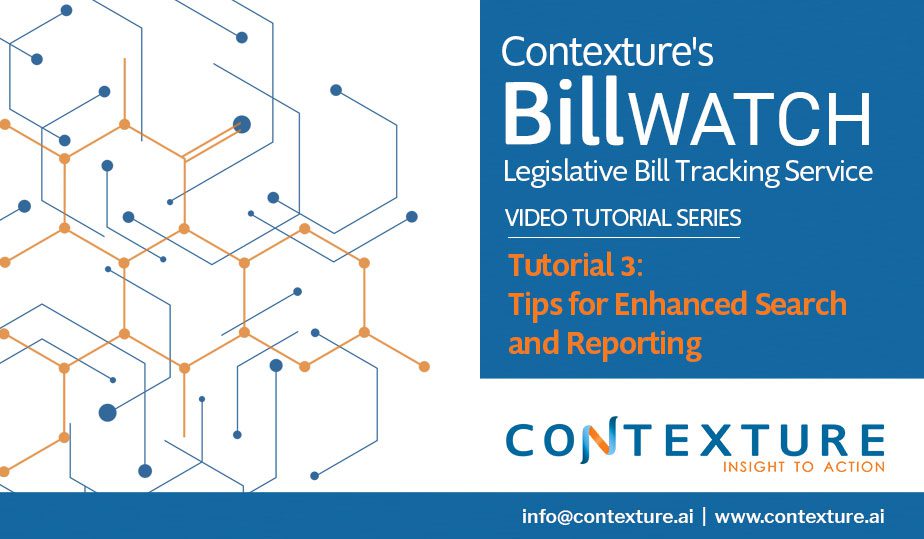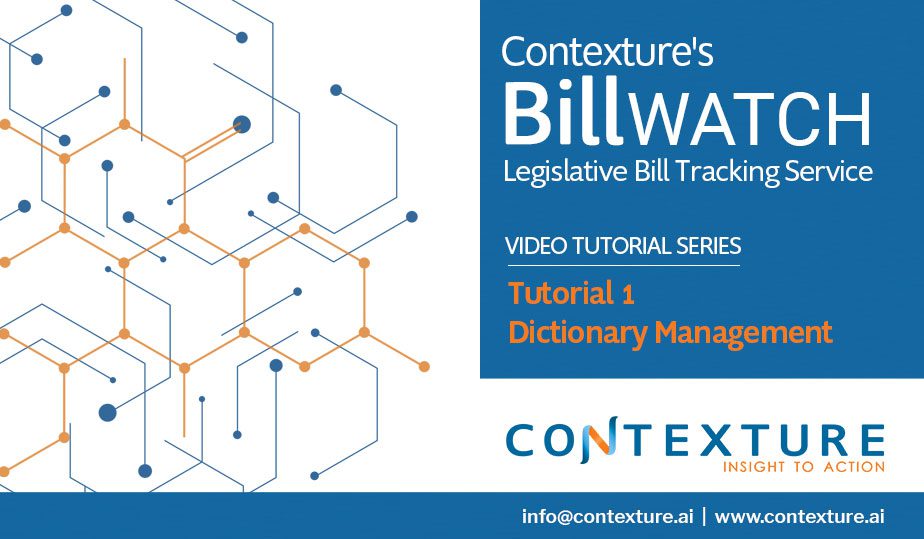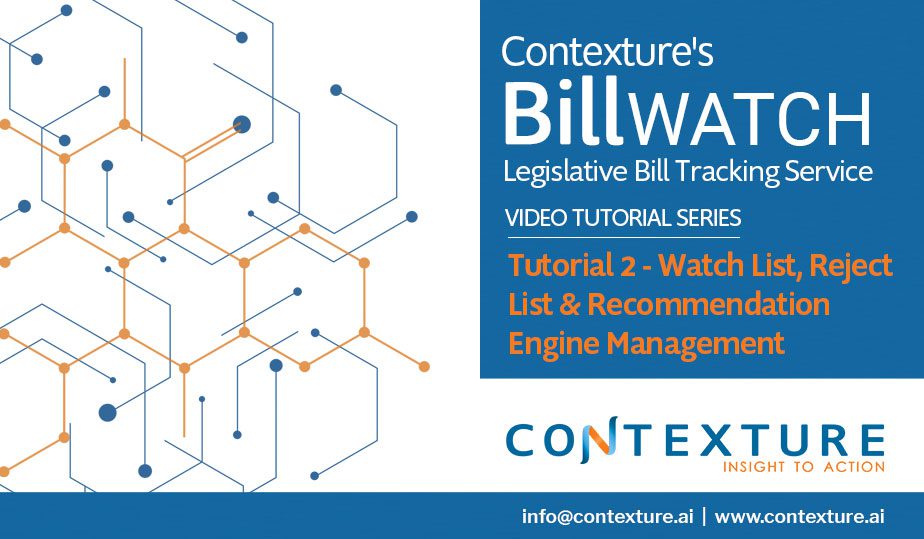 Tutorial 1 - Dictionary Management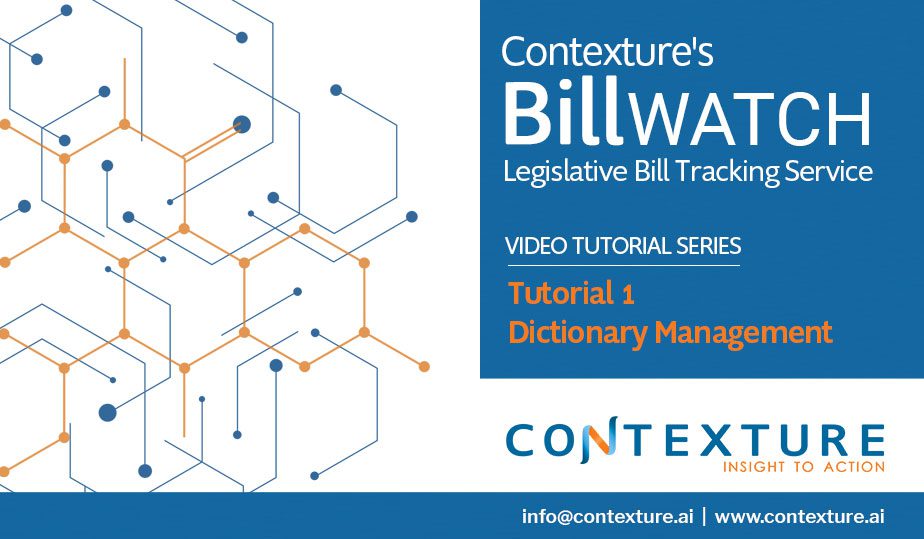 Tutorial 2 - Watch List, Reject List and Recommendation Engine Management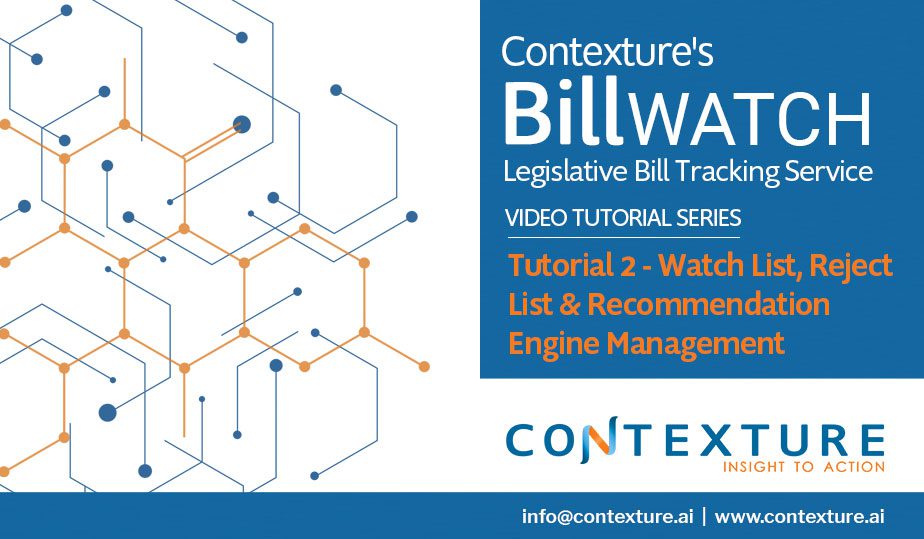 Tutorial 3: Tips for Enhanced Search and Reporting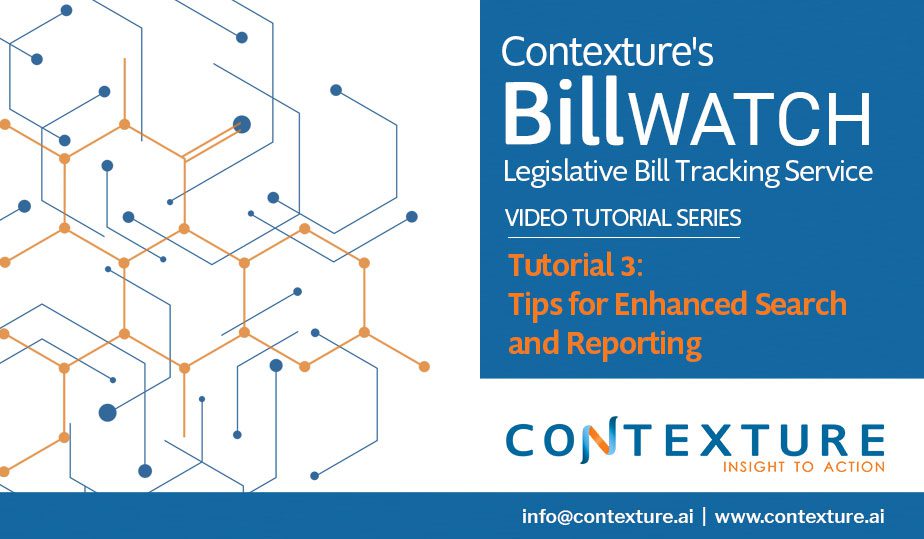 BillWatch Frequently Asked Questions
After first selecting the Dictionary that represents the areas of interest for you, or selecting "Other" as noted in question 2 below, you should immediately select the Categories from the chosen Dictionary. This will initially select all of the terms and concepts that are related to the Categories selected and will engage the Recommendation Engine to present proposed recommendations for you. Once back on the dashboard, it would be best to then select each of the chosen Categories by clicking the category name in the upper-left corner of the screen. This will take you to a page where you can select or deselect specific concepts and terms from within the Category. This will enhance the precision of the recommendations being returned from the Recommendation Engine. You can also add and remove entire categories by clicking "Select new Category" on the dashboard. Categories and Terms can be updated at any time and will be immediately reflected on the dashboard results from the Recommendation Engine.
For further assistance or help with your subscription to Contexture, contact Customer Support at support@contexture.ai
Let Us Show You How It Works
We want to learn about your business to determine which of our products best suits the needs of your organization.
Sign up for a demo of our products and get a live test-drive with real results powered by Contexture's AI.
Subscribe to Contexture Updates
Don't miss out! Stay up to date with the latest information from Contexture.
Subscribe to periodic updates including White Papers, research, articles, newsletters, and email updates.